ALUMINIUM BRIGHTENER
This product can be used for the following Processes
As a Pre Treatment for Brightening Metal before Patination, As part of the Process to Brighten Aluminium prior to Anodising, and finally to renovate older Aluminium and Aluminium Casing Parts
Will Clean and brighten aluminium, stainless steel, copper, brass, and non-ferrous metals. In just seconds, the industrial strength formula dissolves grease, oil stains, grime and road film.
There are 2 ways to apply this product, firstly it can be bought in a spray bottle ready for use, and secondly bought as a Concentrate in 500ml, 1 Litre and 5 Litre containers, the concentrate can be mixed with clean water at a rate 450ml to 4.5 Litres of water, and used as a submersion product.
Ideal for brightening aluminium before anodising. Reduces buffing time and effort.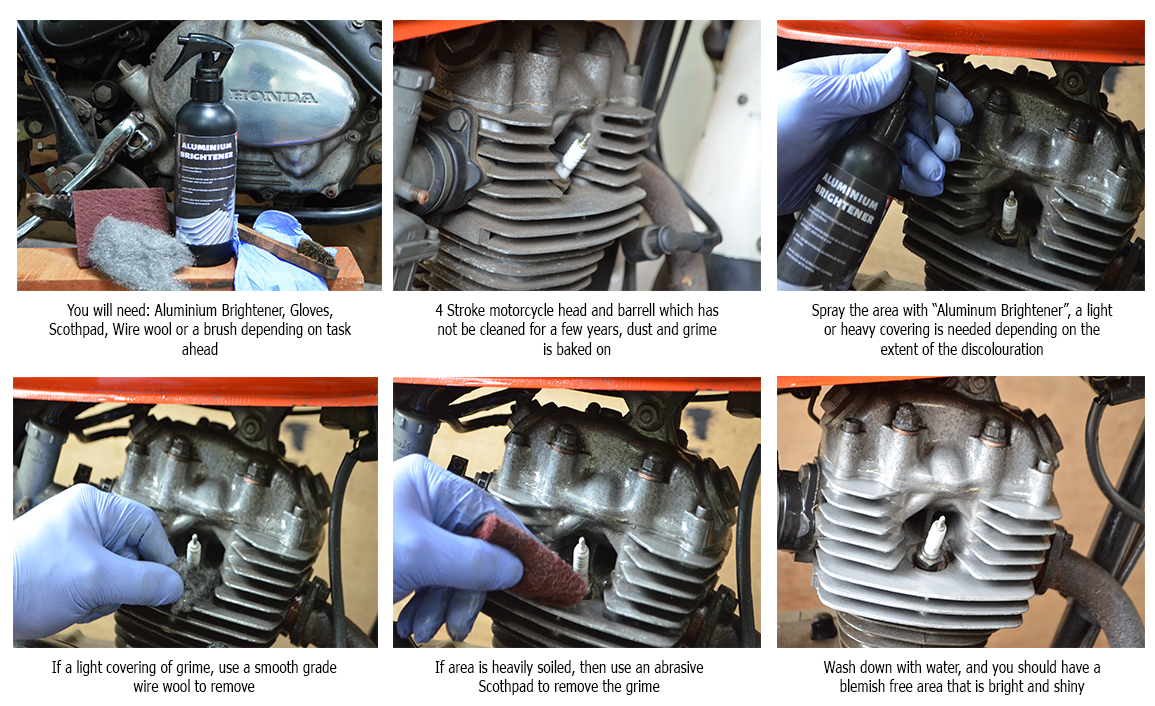 SHIPPING INFORMATION
Please note that our shipping prices are a higher than it would cost to send a normal parcel via the post, the reason for this is because any product that contains chemicals must be sent and packed as per the "hazardous goods" regulations, and be transported by a carrier that is licensed to be able to transport. we are unable to send by regular post as it is now a criminal offence to send undeclared hazardous goods, for postage rates please click on the tab above.
VAT ON SALES TO MAINLAND EUROPE
Sales to European Countries outside of the UK will be charged VAT, if you are VAT registered in a European country, please send us your VAT Number, Verification of VAT numbers must now be carried out manually via the EU Commission VIES Validation website, once we have your VAT number we can then get validation and can either credit back the VAT or issue an invoice free of VAT
We are unable to verify your VAT at our checkout process, as the EU Website does not allow third party integrations from external websites
For customers in Bosnia & Herzegovina, Gibraltar, Liechenstein, Norway and Switzerland, the invoice produced will be free of VAT, but there is a charge of £21.75 for import clearance
please complete our contact page form, or email us on info@caswelleurope.co.uk, alternatively you can call us on +44 1252 560515
1 Review
Absolutely Fantastic ,Cleaned up our double glazing frames as NEW.
The 1st product got damaged in transit ,I rang the company & explained,& with no hesitation they replaced the item .Very pleased with service . A1.