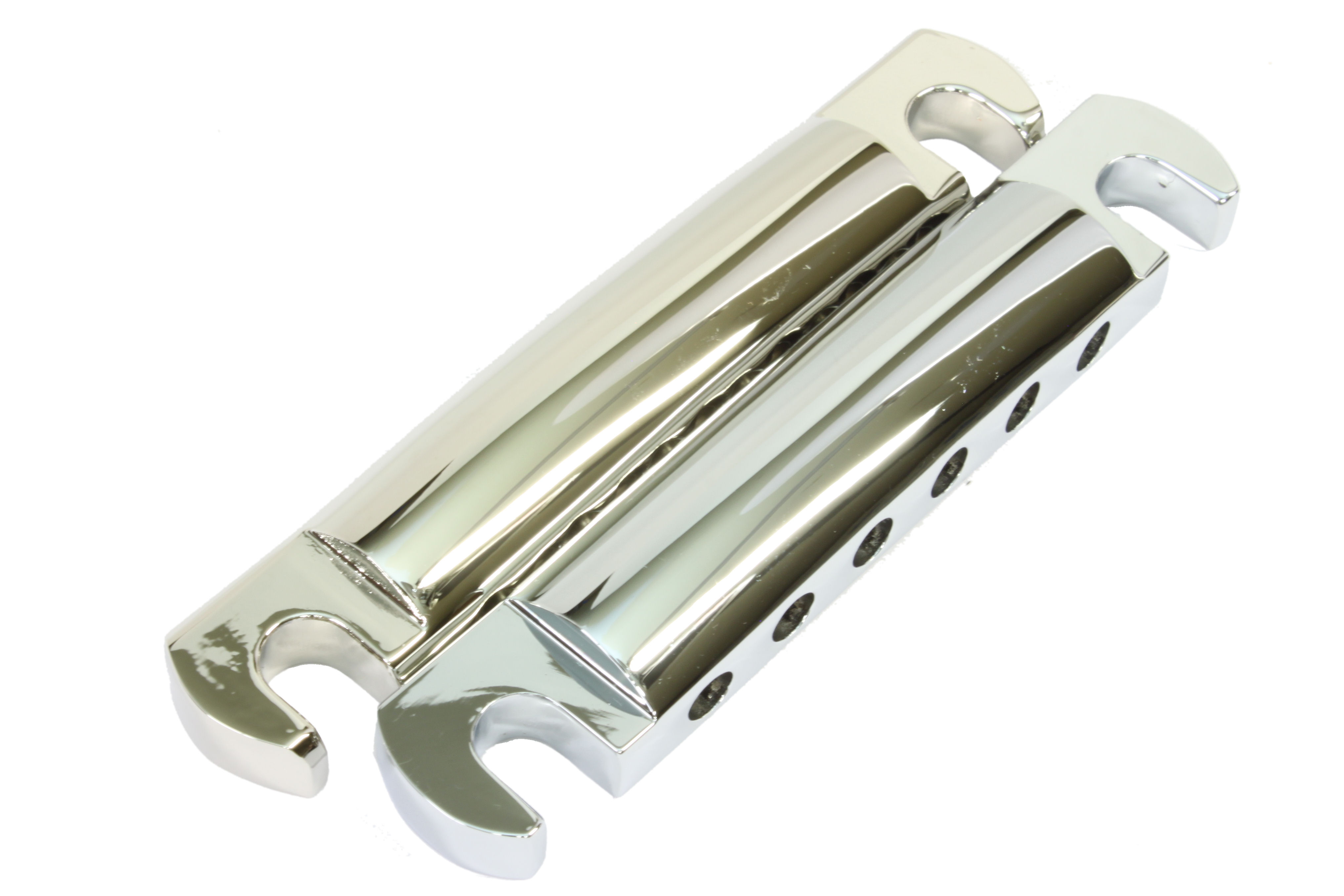 NICKEL PLATING KIT
Our nickel plating kits are designed to provide a commercial quality finish on a miniature scale, in approx. 20 minutes. The finish can be applied as a final treatment, requiring VERY LITTLE buffing to obtain a high shine, or as a base for chrome plating. If left flat, it is almost indistinguishable from cadmium plate.
Our formulas are from 'The Old School' as are many of our plating techniques, thus enabling you to reproduce a plate almost identical to the original specifications of long ago. All our chemicals are pre-weighed, so all you have to do is to add distilled water. We have tried to keep the processes as simple as possible and have standardised everything wherever we can.
The regular Nickel Kit will plate a heavier finish onto most metals and it should be used wherever possible, especially under a chrome plate. This system is too acidic for pot metal, which should be plated first in the special Pot Metal solution. Nickel plate may be applied over a copper plate, and copper plate will adhere to the nickel. We suggest you apply copper plate to any areas with large scratches or pits; repair them using our leadfreesoldersand then nickel-plate them. By buffing the copper plate before nickel-plating, you can achieve a very high quality finish, similar to 'Show Chrome". If this nickel finish is then chrome plated, the part will be 'Show Chrome'.
The system uses a 6 or 12-volt battery or charger, and controls the current using light bulbs. If you intend to be plating frequently, we suggest you invest in a rectifier unit. All instructions and operating procedures are detailed in the Complete Plating Manual. Each anode will plate about 15 sq. ft of surface area before it needs to be replaced. The solution is virtually permanent. No waste chemicals or dangerous fumes are produced.

Kit Contents

2 x 12 litre Plating Tank & Lids

2 x 6" x 4" Nickel Anodes and Bandages

1 x 500gm SD-Klene 416 (Makes 2 Gal)

2 Pack Nickel Crystals with brighteners

1 x 100W Heater / Thermostat

1 x Pump Filter/Agitator

The Complete Plating Manual V9

Free Technical Support
SHIPPING INFORMATION
Please note that our shipping prices are a higher than it would cost to send a normal parcel via the post, the reason for this is because any product that contains chemicals must be sent and packed as per the "hazardous goods" regulations, and be transported by a carrier that is licensed to be able to transport. we are unable to send by regular post as it is now a criminal offence to send undeclared hazardous goods, for postage rates please click on the tab above.
VAT ON SALES TO MAINLAND EUROPE
Sales to European Countries outside of the UK will be charged VAT, if you are VAT registered in a European country, please send us your VAT Number, Verification of VAT numbers must now be carried out manually via the EU Commission VIES Validation website, once we have your VAT number we can then get validation and can either credit back the VAT or issue an invoice free of VAT
We are unable to very your VAT at our checkout process, as the EU Website does not allow third party integrations from external websites
For customers in Bosnia & Herzegovina, Gibraltar, Liechtenstein, Norway and Switzerland, the invoice produced will be free of VAT, but there is a charge of £21.75 for import clearance, Please complete our contact page form, or email us on info@caswelleurope.co.uk, alternatively you can call us on +44 1252 560515